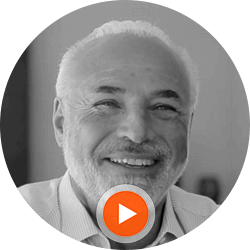 Ronnie Bernheim, Chairman, Marlox and Mondaine
"Pepperi helped us coordinate our sales channels so we can have smaller inventories and deliver what we have in stock."
Watch Clip
Marlox and Mondaine execute their omni-channel distribution strategy with Pepperi
Overview
Founded in 1951, Mondaine is a recognized leader in the watch industry, known for combining timeless Swiss design with innovation and functionality.
The Marlox Group is a renowned specialist manufacturer of quality watches and jewelry, with factories in Switzerland and China. Through its own companies and via a network of  distributors, the Marlox Group is active in more than 80 countries and over 10,000 points of sales, designing, manufacturing, marketing and selling fashion and luxury brands such as Esprit, Givenchy, Joop, Pierre Cardin and Puma.
Privately-owned, the Mondaine and the Marlox Group build long-term strong, personal relationships with their partners and generate value for watches and jewelry brands in total integration from design and product development, sourcing, manufacturing, logistics and distribution, sales and marketing to after-sales service.
Challenges
Watches are a high-value fashion-oriented product, so accurate inventory management is key. Marlox main challenge was to minimize dead inventory at the retail PoS.
Marlox uses a variety of distribution channels – so efficiently managing omni-channel operations to allow sales reps, distributors and partners to see what's available and place orders accordingly is crucial.
Gaining sales performance visibility at the product, customer, sales rep and distributor levels is crucial for Marlox omni-channel strategy – not only for managing channels and sales operations but also for planning production activities, expansion plans and new product offerings worldwide.
To properly serve its omni-channel strategy, Marlox needed a solution that could be easily adopted by channels using different technologies and mobile devices.
Solution
Marlox and Mondaine have integrated their SAP ERP system with the Pepperi B2B Commerce Platform, exchanging sales and logistical information in real time, around the clock.
The Pepperi mobile solution has been deployed for sales reps, enabling them to efficiently and accurately place orders while visiting their retail customers. The orders are immediately sent to the SAP system for fulfillment.
With Pepperi, Marlox sales reps have all customer data and sales history available to them at all times, even when offline, enabling them to make informed sales decisions.
Marlox retail customers and distributors use the Pepperi B2B e-Commerce web storefront to place orders directly, benefiting from the same customer-specific pricing, promotions, and catalog presentation experience they receive from their sales reps.
Seasonal changes to product lines, prices, and promotions are updated in the catalogs, which also displays inventory information, eliminating back orders.
Results
Marlox reps perform stock taking at the retail PoS, providing management with sell-through visibility and the ability to optimize inventory and production planning.
Marlox field sales reps now take sales orders efficiently:

Pepperi's cross-sell and upsell recommendations have increased average order size.
When ordering, sales reps and customers know what's in stock. Orders are precise and are fully fulfilled in minimum time.

By using the Pepperi B2B e-commerce storefront, Marlox retail customers and distributors can make more orders, faster, from available stock.
Marlox independent distributors, such as Seculus, use Pepperi too, and are enjoying the same benefits.