Why Pepperi?
Our platform flexibility. Your sales agility
Real business results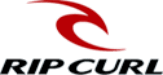 "Pepperi is a real game changer...our sales team is more professional, and closes more orders in the field."

"With Pepperi, our sales have increased 30%, not to mention the reduction in admin costs."

"We've increased average order size by 10% and cut order processing errors by 99%...and we've just started."