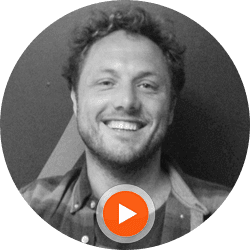 Wilco Prins, CEO of Rip Curl Europe
"Pepperi is a real game changer...our sales team can now reflect the image we want, and close more orders in the field."
Watch clip
Rip Curl Blends In-Person & Online Sales to Sustain Top-Line Growth
Overview
If you surf, you've heard of Rip Curl. And if you don't but have ever visited a sports gear store, you've no doubt seen their logo. Rip Curl is a world-leading brand of surfing sportswear as well as a major athletic sponsor, with manufacturing and sales facilities around the globe. Its dynamic line of products ranges from wetsuits and surfboards to apparel, accessories, watches, mountain wear and footwear.
Challenges
Many sales solutions providers, so the IT personal had much more work to keep up with all the providers.
About 70 sales reps using different devices that visit customers in several countries, presenting catalogs in different languages and currencies.
Different catalogs for each season with a different lifecycle for each catalog.
Solution
One cloud-based sales platform: consolidated its sales rep app and B2B sales portal under one provider.
Flexible pricing, language and promotion management.
Multiple catalogs for different seasons, collections, countries, currencies, prices and sales terms.
Rolled out to all Rip Curl's sales reps and retail stores in Europe.
Results
Enhanced Rip Curl's image and customer satisfaction.
Expanded Rip Curl's reach to new customers via B2B e-Commerce.
European sales team's administrative tasks have been cut to a minimum.
Enabled Rip Curl's sales reps to focus on strategic B2B customers.